Proactive Health Consulting Since 1976
Complete Health, Inc. Blog (visit our Facebook page for current posts)
| | |
| --- | --- |
| Posted on June 27, 2014 at 6:21 PM | |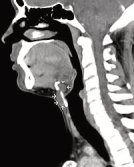 According to the Mayo Clinic, Hashimoto's Thyroiditis is the most common cause of hypothyroidism in the United States.  So it means that most people with hypothyroid (low thyroid function) have Hashimoto's.  Anyone can find out if they have Hashimoto's by having their doctor order blood tests that detect anti-thyroid antibodies (TPO antibodies and anti-thyroglobulin antibodies). 
If you have Hashimoto's, you may be on thyroid replacement hormone therapy, and that depends on how much damage is done to the thyroid.  To complement that, you might want to be aware of somefactors that might help address cause or that might help support the thyroid naturally.  Always have your physician involved and aware of what you are doing or taking, and be aware that if you implement changes it might change the thyroid medication dosage needs.
Selenium
may be beneficial
for Hashimoto's by reducing anti-thyroid antibodies (TPO). 
Avoiding gluten may be beneficial for those with Hashimoto's. 
This study
suggests that "subclinical celiac" is more common in those with Hashimoto's.  Subclinical celiac is when people without gastrointestinal symptoms have celiac, in which case gluten is damaging the small intestine without their awareness.  The study also found that removing gluten improved both the Celiac Disease and the Hashimoto's.
Another causal factor might be H. Pylori, the most common chronic bacterial infection in the world, affecting 50% of the world's population. 
This Meta Analysis
suggests that H. Pylori is a causal factor in autoimmune thyroid disease.
Categories: None
/