Proactive Health Consulting Since 1976
Complete Health, Inc. Blog (visit our Facebook page for current posts)
| | |
| --- | --- |
| Posted on August 28, 2014 at 10:20 AM | |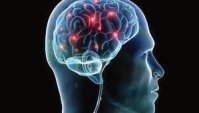 Another
new study
has found a connection between mental illness (depression or psychosis) and the immune system.  The study, done at the University of Cambridge, and published in
JAMA Psychiatry
, is the first longitudinal study (it followed a group of people from age 9 to age 18) looking at the link between an immune molecule called interleukin-6 (IL-6) and it's relationship to mental illness.  The authors found that higher IL-6 levels were correlated to depression and/or psychosis.  Higher IL-6 levels are correlated with increased levels of infection in the body. 
From the article in Science Daily (August 13, 2014):
Dr Golam Khandaker from the Department of Psychiatry at the University of Cambridge, who led the study, says: "Our immune system acts like a thermostat, turned down low most of the time, but cranked up when we have an infection. In some people, the thermostat is always set slightly higher, behaving as if they have a persistent low level infection -- these people appear to be at a higher risk of developing depression and psychosis..."
They don't name specifics, but
I've already blogged
about low-level chronic strep, herpes, h. pylori, and other microbes.  So it seems that keeping the immune system healthy may be an important way to potentially address mental illness.
Categories: None
/